Before reading, I have a question for you. You've helped your friends and family prepare for a hundreds birthday parties–so why wouldn't you prepare for your precious pooches birthday? Well, your pooch is your best friend, is your companion even dog is your son/daughter. Like humans, birthday is a special event.
Almost people like to be organized a perfect party to celebrate with relative and friends. So do dogs. However, if you do not know how to prepare,  this article will be golden key for you through 13 steps: 
1. Make a plan
This is important step. There are some questions you have to put out: When will the party be held? How long will it run? What is the schedule? Answer all the questions to have a blueprint for the birthday party.
Kindly note: the ideal day for a party is the weekend because your guests will be available and they have more time to take part in the next activities. You can pick the weekend before or after your pooch actual birthday.
 2. Determine budget
Party can easily consume a great deal of money, so it is important to come up with a budget and stick to it. You should make an overall budget, in other words, it is a total amount that you want to spend on the birthday party. This budget depends on your desire who want to "son/daughter' is the happiest in that day.
3. Create a guest list
Your dog might be happiest getting together with a close group of friends. Depending on the size of the party  that you compile the guest list. And of course, a guest list will help you ensure that no one is forgotten when sending out invitations. Maybe there are dog's pals, their owners (in Dog Lover group), your relative, your friends.
4. Choose venue
If you have a good-sized yard, this is your best and least expensive venue option. If you don't have a fenced-in yard, your local doggy day care may allow you to rent a room in its facility for a few hours. Or you can hold the party at your local dog park.
However, it depends on guest list. For instance, a guest list consist of 15 members means you could host the party in home, if you wanted to do so, but a guest list of 40 members will likely need to be held somewhere else. Moreover, dogs like to be in a large space so that they can play together.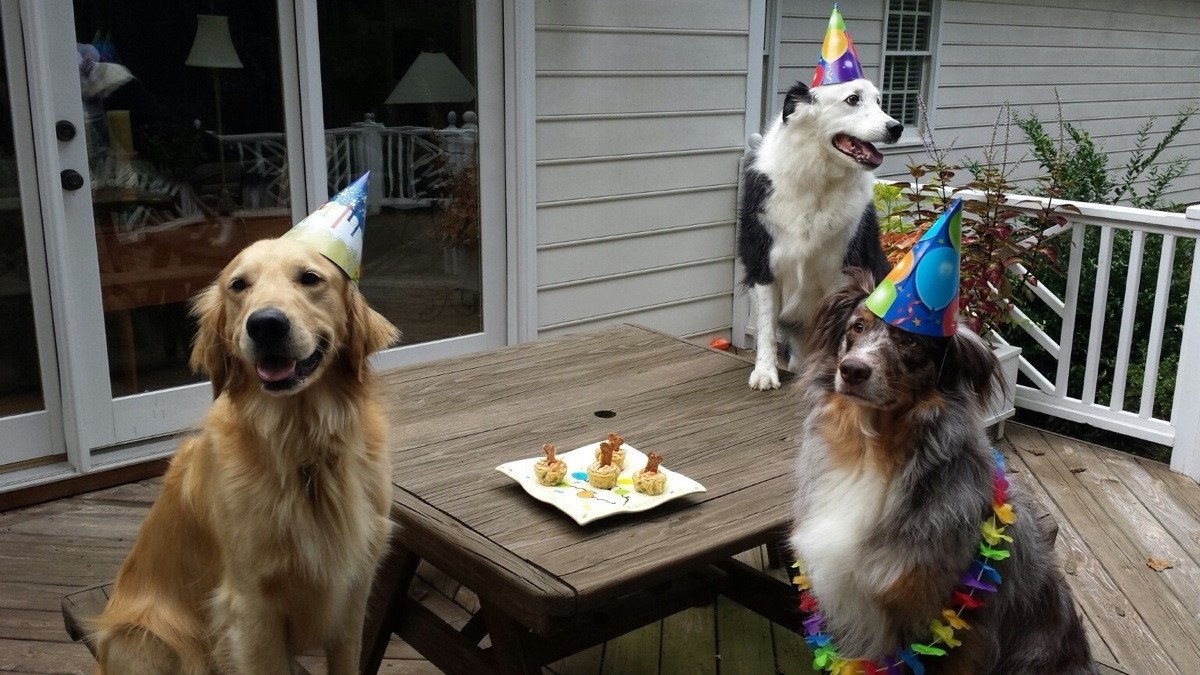 5. Purchase and send out invitations
It is best to send out the invitations about 3-4 weeks in advance of the party in order to give people enough time to plan for it.Therefore, the guest list secured and that you have decided on whether to have a themed party, making you more organized. Don't forget fill date and venue!
6. Purchase and choose theme of decoration
Is it necessary? Even when you though that is not necessary, it is fun. Party's theme shows off your love. The theme also can be a chance to highlight  dog's personal interests. Make a bone-shaped banner or hot dog banner with construction paper and yarn or twine, toss dog-friendly confetti on all of the tables.This will make for some great photo ops.
7. Write a menu
There would be two kinds of food needed for your party – dog food and human food. Just give them light snacks and drinks that are enjoyable and tasty enough for them to adopt the celebratory cheer of the occasion. These light snacks although it isn't limited to those foods.
Most of their owners would have already fed them before they went to your party. Just serve them with the correct amount of tasty treats. If you want to prepare something very special for them, sprinkle small amounts of bacon, chicken or beef – the dogs will love it. Besides, you should also care about food of humans. Always make sure there are enough bowls for all your furry guests and guests
8. Make a cake
I think this step is important so that I separated it from the step above.  No party is complete without a birthday cake. All you need are some everyday baking ingredients–like whole wheat flour, baking soda, eggs and applesauce or baby food–to make an amazing canine cake. Blend in shredded veggies, like carrots, for a boost of nutrients, and top it with cream cheese, peanut butter or blended bananas.
9. Prepare costumes for dog
You can dress your pooch up as the main character of the party as the princess, prince, superhero... Clothes and accessories need to be thoughtfully prepared in advance. Your dog surly will be very excited to be the main character in his party. Also, don't forget to prepare birthday hats for "your son/daughter" and their pals.
10. Prepare gifts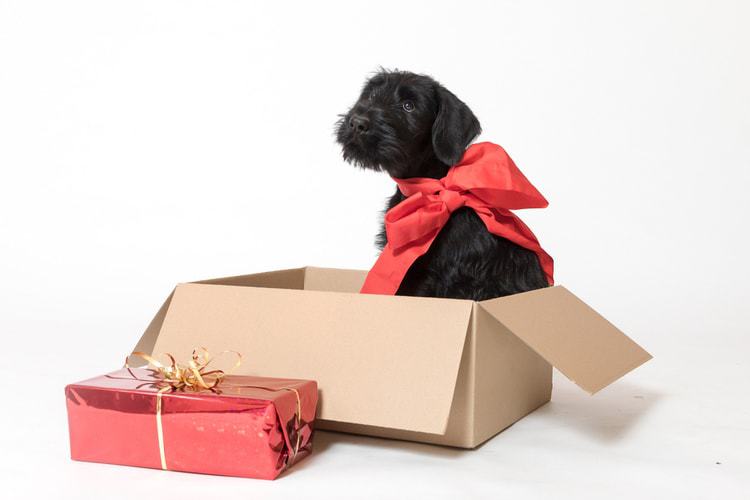 Many gifts was provided for dogs and you are able to choose to give them. Maybe it is a toys that your dog loves it (tennis ball, kongs) or essential items (food, clothes, bed). Plus, maybe a meaningful gift is your clothes. Yes! For instance, a picture of dog that was printed on T-shirt.
And we provide a lot of shirt for you. Let's click here to refer: https://kidodogs.com/
11. Set up games
Not only does the game increase the atmosphere of the party, it also creates a bond and connects the members. Depending on the space, you can arrange games that are more action-oriented or intellectual. However, you always remember to keep the peace during playtime—intervene if a dog is bullying another dog or if a dog seems too overwhelmed. Some popular games, such as, hide and seek, fetch, tug of war….
12. Set up a photo booth
These have become a popular addition to birthdays and are a ton of fun for members. Like a dog's owner, you would like to take pooch's photographs to celebrate the occasion of the birthday, of course, an interesting moment with his/her pals. Every year, we have get it, gradually, you realize that how the dog has changed. Don't hesitate, let's make photo booth backdrop, grab some props, well, nothing is more wonderful.
13. Goodbye
After the party is over, greet each one and say thank. You also should prepare some small gift or some food, cookies for guest or other dogs. They will greatly appreciate a keepsake from birthday party.
The bottom line: We hope that this useful article will help you organize a perfect your dog's birthday party. Do not forget share that fun for us.